Definitely the game that represents my childhood. Completed this many times since then

This is 1 of only 3 Zelda games that I've ever completed (others being Link to the Past and Link's Awakening…because I was in high school and had spare time). I think LTTP is still my favorite but that could be the nostalgia talking.
One of the first games I ever played or completed, I'd love the badge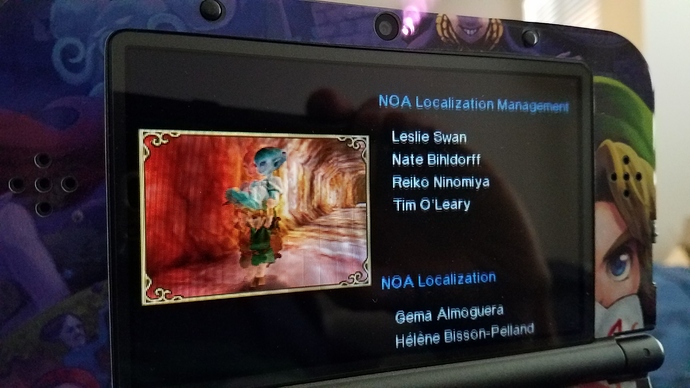 I just beat the Master quest on 3ds this morning. Beat oot3d in 2016. Love this game and Majora's mask so much!
Ooh, I should get this badge too. I still haven't playing OoT on the 3DS, but I've beaten it so many times on the original N64
Hello:
I have completed Ocarina of Time. Please provide me with the badge.
Uh, didn't know there was a badge for this game. I completed it, well, long ago.
I'm claiming this badge! I was only going to do this for games where I've taken all trophies, but hey this classic came before all that

Badge pls!! I've played it like 15 times by now, it never loses its replay value imo it's probably my favourite game of all time

Completed, even got all the gold skulltulas.
This game made me wish for a game-world that changes according to the events that occurs within it. Still enjoyed it though. I'll give Master Quest a try some time, but Majora's Mask is next in line. Here to claim badge!
Are you even a gamer if you haven't played Ocarina of Time?!?

I joke, but seriously this is a classic for a reason. It's always brought up in conversations about the greatest game of all time, and while I personally wouldn't go that far, this is deserving of all the praise and is truly an excellent game, particularly for the time. A badge would be great

Badge please

I guess I should have this badge about six times over, since I've been playing this game approximately every four years since I was just a kid. I used to have an old cartridge all covered in jelly from, well, from when I was a kid. Who knows what the fuck I did for that to have happened to it. Still played well enough. Wish I knew what happened to it…
Anyway, I've beaten it at least twice on N64 and three or four times as part of the Collector's Edition release on GameCube. Haven't given the 3DS version a go yet.
As I said in an earlier post, I'm not that much of an OOT fan. That said, I bought an N64 to play it, having been a huge Zelda fan before and sense. It's definitely a good game, and an important game, though it's a bit awkwardly placed. Thinking about it a bit more now, it's probably not actually any more janky in context of 3D gaming than the original game was in the context of 2D adventures. I love the more esoteric entries, like Majora's Mask and Link's Awakening; but I still don't feel like we've had a 3D equivalent to Link to the Past: a game that just feels right in every respect.
BotW was great; but it's more like its own thing than the perfection of a formula.
I'd still like a badge, though.

Just re-played this one for my records! [3DS version]
What an adventure! This one has it all. I appreciate the Zelda 2 references [Iron Knuckle, Volvagia, Princess Zelda]
I first beat this game 17 years ago, back in 2004, so yes, I'd like to request that badge.
Played this game TONS over the years just because it was so fun to explore Hyrule. I've beaten it a few times over the years, including the master quest just last year finally.
I would appreciate the badge, please.