OK, bear with me because these are still pretty rough looking, but this the idea at least for the new shelf pages. I need help with design ideas, and other data filters/sorting ideas.
What am I missing? How intuitive do the naming of the filters seem? I have no idea how I'm actually going to display this stuff. I think it looks pretty bad to just shove it under the shelf list like they are now. I was thinking of having a button that would slide everything out from the right side of the page.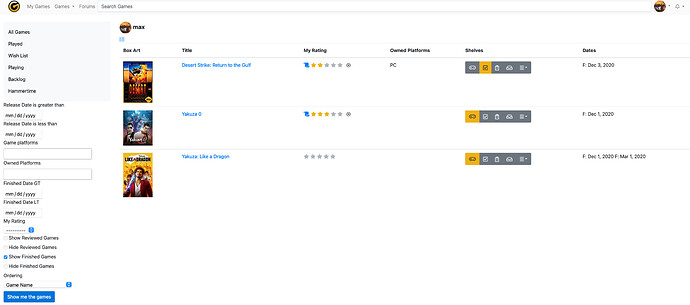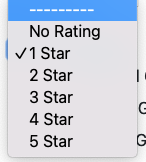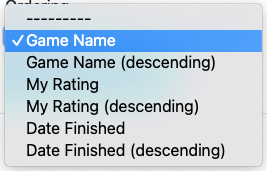 The other thing I want to ask about is tiled box art display. Which one of these do you prefer? I can never decide if I should make everything uniform and crop like in the second one, or just make the height uniform and display the entire box art.



Throw me some more ideas and feedback please!