Okay, this might sound really really weird, and please back away in horror, I encourage you.
But I live in the deep dark wilderness of the Australian void of despair and I recently signed up for this local "creative writing workshop". Apparently I was the only applicant! Lol, so the whole thing was called off.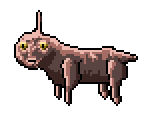 I was thinking of starting my own. The idea is as follows:
We create a team/s (like 5 or 6 people or maybe less, 2 or 3, I don't know.)
Each team member has a week or something (negotiable) to write a short piece of whatever they like. Fiction, non-fiction, fan-fiction, sci fi, horror, twilight fanfic, erotica, poorly-written romance plot, skeleton-themed seinfeld screenplay. Just a short story or something.
At the end of the time period, we all share our stories (email to each other) and read each others' stories
Then we meet on Skype (or something similar) and discuss/critique everyone's work and share our ideas and processes and perhaps collab or ideas for future stories.
And then repeat from dot point 1.
My reasons for doing such a thing are totally selfish. I really want to write more but I can never be bothered but a workshop type thing with irritating deadlines would help me (and anyone else who wants to write a story) actually go ahead and write a cool story.
Perhaps I am insane! Let me know if anyone would like to write stories with me. We could even do a halloween theme, like for the first one we could write spooky stories. They don't have to be long, it could even be flash fiction: 250 words or less. Or poetry! Let me know what you guys think or alternatively (the more reasonable option) chase me toward the clocktower of shame with flaming pitchforks and hurl horse dung at me as I cower in embarrassment and regret.