I've been trying to get into mobile games in my spare time recently. Any suggestions?
Boring answer but ive played a lot of freecell…a lot…so join the cult of freecell
This comes from someone who doesn't play mobile games on a regular basis but I remember sticking with Criminal Case and its sequels. It is a crime-themed, story-focused hidden object game with puzzle mini-games. It can get somewhat predictable when I've solved more than a few cases but it is the overall story development that kept me engaged and there is an actual end to every game they've put out.
Pirates Outlaws is a decent F2P version of Slay the Spire. It's pretty neutered compared to its counterpart and there are microtransactions, but I had a good time with it before buying StS
Fallout Shelter & Gwent are the more popular ones I'd recommend. Outside of that I like Brew Town. It's an "Egg Inc" type game where you get to create and customize your own brand of hipster beers. I really just love it for the label maker studio.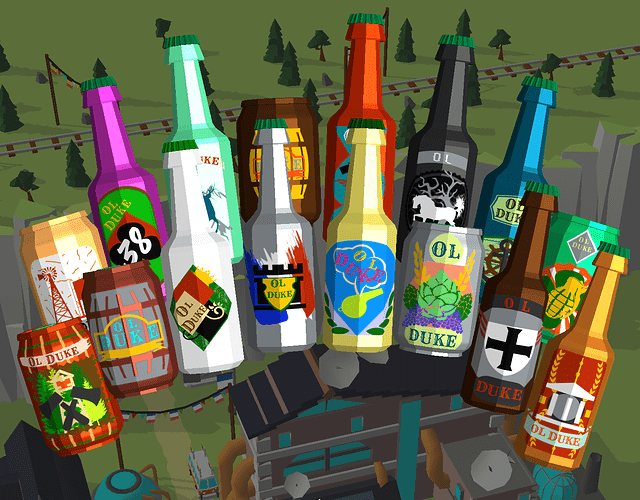 I would choose any console game over mobile gaming but there are always those moments… you know… So I'd say Final Fantasy Record Keeper. A nice time-killer with loads of nostalgia if you like the Final Fantasy series.
Are you on an Android phone or iOS?
There was this game "LIT" [WayForward] that I always wanted to try, and eventually they put it back and I got it. A puzzle game where you go through a dark school
I sort of wished there was a cheap paid version though, because there's an ad after everything you do
I used to play LifeAfter for hundreds of hours. It's a survival game that's close to open world, you have a few maps to explore, most of them are PVE, with some focused on PVP, there's cooking, crafting, manor renovation/building, camp participation, etc. There are constantly new updates or events. You can level up as a F2P player, but it's a lot grindier.