Hello there, I usually do split screens when I'm using my laptop for multi-tasking purposes and I just noticed something on Grouvee recently. Please see the image below: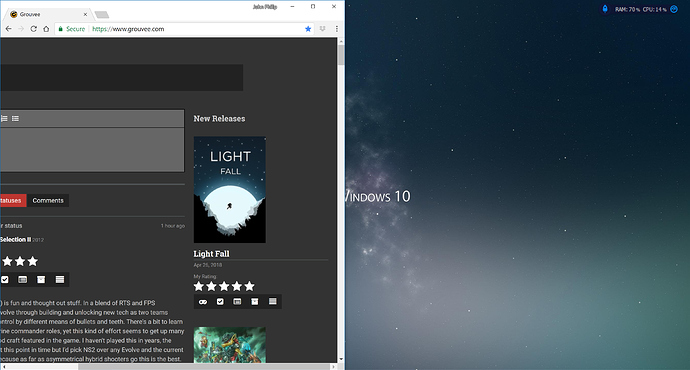 So as you can see, when the browser is resized to fit the left pane of the screen all the tabs on the header disappeared (My Games, User, Notification, Account, etc…).
I made the thread instead some users have encountered other problems as well whether it be on the browser or mobile platform. Not that my problem is major, but I hope this get noticed. It would be nice to be able to view Grouvee without a problem while I'm multi-tasking.