Hi Friends,
I have a huge backlog. As I am sure many of us do, I am curious what methods people have for working through it? Last year I saw the 'Year of Games' and committed to tracking each game I finished in the year (2019 Games - Google Sheets), this year I have seen the game challenge and am quite excited to take part in that.
Previously I would play multiple games at once working towards completion, however I found that I would frequently drop off. Last year I changed my approach, firstly I stopped buying games unless it was a game I was quite excited for, but I also cut back the number of games I played back to 2-3 max at a time (some genres can be exhausting at times so need a break - not because they are bad but the style of game - pathologic 2 etc). These games would come from a shortlist I would change and update on-going based on the kinds of games I felt like playing.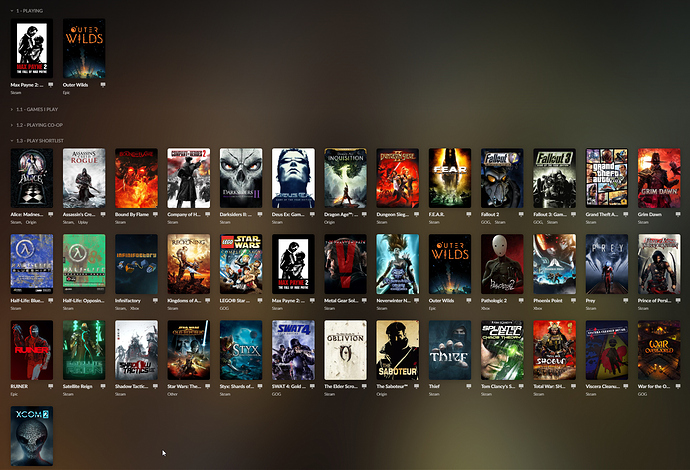 I have also seen the idea of completing a game, is the story required to be completed, do you only play for a couple hours if that's what you determine enough?
I attempted this, especially when the game was bad or unplayable, but personally it didn't sit right. I can't get past the idea that I must finish what I bought (unless of course you cannot finish the game in the typical sense of a story - Stellaris/Civilization etc).
So I wonder what everyone else does, I'd love ideas to improve the process