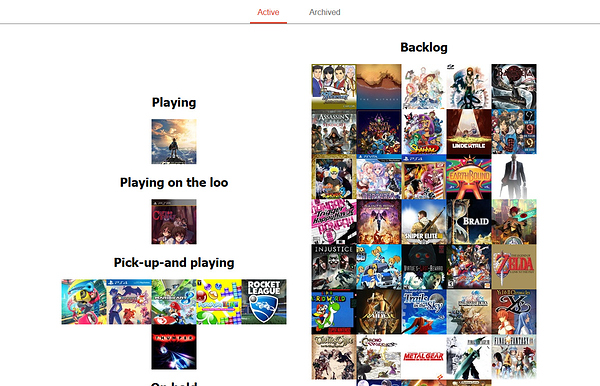 Simply put, this is a way to quickly glance the contents of your various shelves. It's split into tabs so you can categorize your shelves should you wish to.
Setup is a bit involved, but easy if you know a bit of CSS/HTML. It uses the shelf widget feature from Grouvee and builds upon it.
This was mostly made for personal use, so I could choose what to play next by seeing my backlog and on hold games quickly, so it's not terrifically well documented, feel free to throw any questions at me here.
UPDATE: Heavily simplified the configuration, now you just populate a JS object with your shelves
UPDATE 2: Added settings to show/hide tab bar and empty shelves